SIMPATICO ILLUSTRATORS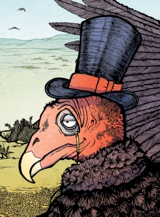 Sam Hamilton illustrated "The Whiskered Walrus" and "Who Blew That Didgeridoo?" for Simpatico. He is an illustrator and graphic designer living in Almonte, Ontario. Born and raised in Toronto, Sam has a Bachelor of Design from a joint programme offered by York University and Sheridan College. Sam illustrated his first book in the 3rd grade using what is now a hilariously out of date Amiga 500 computer. Combining computers and traditional media has been a passion for him ever since.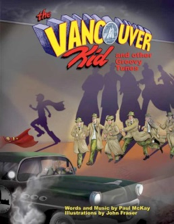 John Fraser illustrated "The Vancouver Kid and Other Groovy Tunes" for Simpatico. He is an animator and illustrator for the Canadian Broadcasting Corporation. He has animated segments for Sesame Street International, and for CBC's children's programming, science, and current affairs shows. He is currently working on an ebook for ipads called "The Decorator" which is part of sean o huigin's Scary Poems for Rotten Kids #3 book. John co-illustrated Scary Poems for Rotten Kids with Scott Hughes.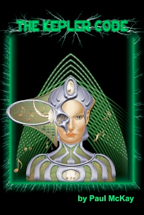 Sharon George created "Jaeger", The Kepler Code book and CD cover illustration. Based in California, her illustration work includes the young adult trilogy: "My Name is Red – A Cat's Tale".

San Francisco illustrator Jon Ching created this portrait of gypsy jazz guitarist Django Reinhardt for the CD soundtrack of "The Double Take" murder mystery screenplay.  
We'll post all 24 of the award-winning Enchanted Ear stories by Paul McKay - a new story each month!

Click here to read the story for this month.